14th February 2019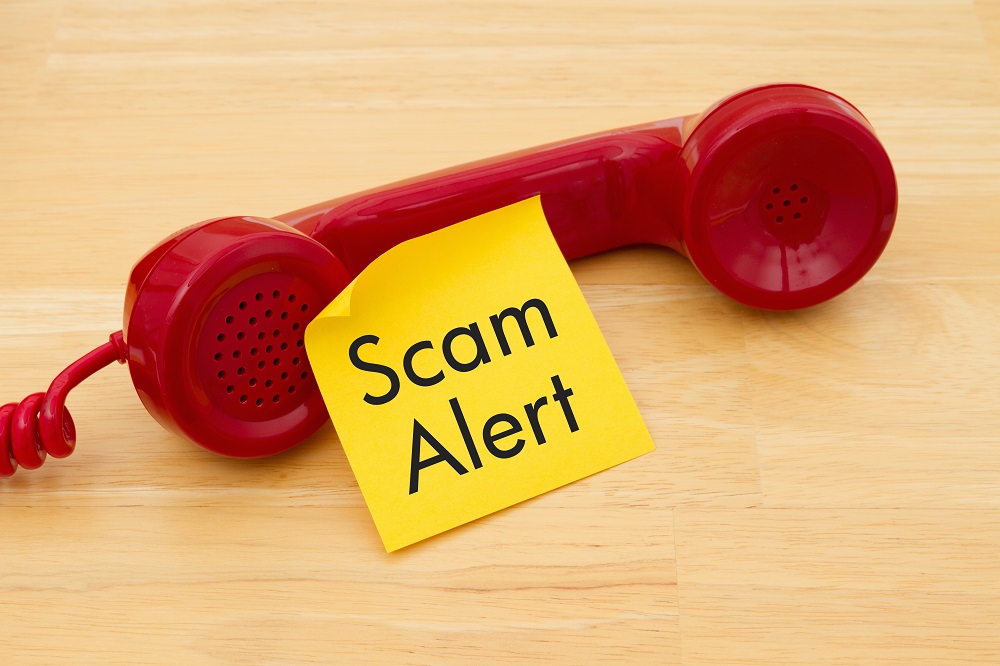 WEALTH at work, specialist provider of financial education and guidance in the workplace supported by regulated advice for individuals, has shared its top tips on how individuals can avoid losing their pension to scams and fraudsters.
1. Scams don't look like scams – Scams look and sound legitimate, which is why people are hoodwinked. They often have very professional looking websites and literature. Whatever you are planning to do with your pensions money, check before you do anything that the company is registered with the Financial Conduct Authority (FCA).
2. Too good to be true could be too bad for you – If an investment offers the opportunity of a lifetime, run away as fast as you can. It's likely to be a scam and it'll be too bad for you if you fall for it.
3. You've been googled – Legitimate investment companies are very unlikely to cold call. The people that run pension scams are clever and may have been able to get hold of some of your personal details, not just about you, but your local area and interests. Don't let their knowledge and friendliness take you off guard and allow them to con you.
4. Don't rush to be ripped off – Genuine advisers will never rush you to make a decision. Anything that talks about limited time offers is likely to be too good to be true. Always check with the FCA.
5. Facts not fraud – Pensions can normally only be accessed after you reach 55, unless you have seriously ill health. In normal circumstances, if someone promises to release your pension early they are lying, and it is a scam. Make sure you know the facts to avoid the fraudsters.
6. Check it out – If you are unsure always contact your employer if it relates to your pension at work, or The Pensions Advisory Service (TPAS) or Pension Wise for any other kind of pension.
7. Protect your privacy – Scammers will use technology and try to contact individuals through various means such as social media, texts, telephone calls and emails. If you are in doubt, ignore it and hang up the phone or delete the message. Your phone company should be able to help by blocking any offending numbers and email providers can help you to block emails from specific senders. Beware of what you share through social media and check your privacy settings are as secure as possible.
8. Help stop the scams – If you think you are being scammed contact TPAS immediately. Not only may they be able to help you, but they will be able to help others from falling for the same scam.
Jonathan Watts-Lay, Director, WEALTH at work, comments, "The crucial thing to remember is that scams don't look like scams. In our financial education seminars we show adverts from organisations that are 'too good to be true' to prove how hard they can be to spot. The rule is, whatever investment you are planning to make, check out the company with the FCA first. If they haven't heard of them you will have no place to go if they turn out to be fraudsters."
Visit the FCA's ScamSmart website to find out more.
IMPORTANT – External links please read: Virus status
*Contents of links to external websites
Links to websites external to those of Wealth at Work Limited  (also referred to here as 'we', 'us', 'our' 'ours') will usually contain some content that is not written by us and over which we have no authority and which we do not endorse. Therefore please be aware that we do not accept responsibility for the content of any third party site(s) except content that is specifically attributed to us or our employees and where we are the authors of such content. Nor do we endorse any organisation or publication to which we link and make no representations about them.
Investment decisions
Please note that the content of this website including any external articles to which it links are not financial advice and must not be relied upon to make investment decisions.  Further, please note that investments can fall as well as rise and that if investing you may get back less than you originally invested.
Subscription only sites
Where we have been quoted in an article or we are the authors of an article held on a third party website we may provide a link to that site, even though it is a subscription only publication.  Please note that by doing so we are not advertising the subscription nor are we suggesting that you should subscribe. We are merely providing a link for those people who already have a subscription should they wish to read the article. If you do not have a subscription then often only the first lines of an article may be available to read. You should not rely on that limited content to form a view of what the whole article may say or conclude. Often a headline or an excerpt of an article are not representative of the article in full. Reading a part only and/or out of context may be misleading and must not be relied upon.